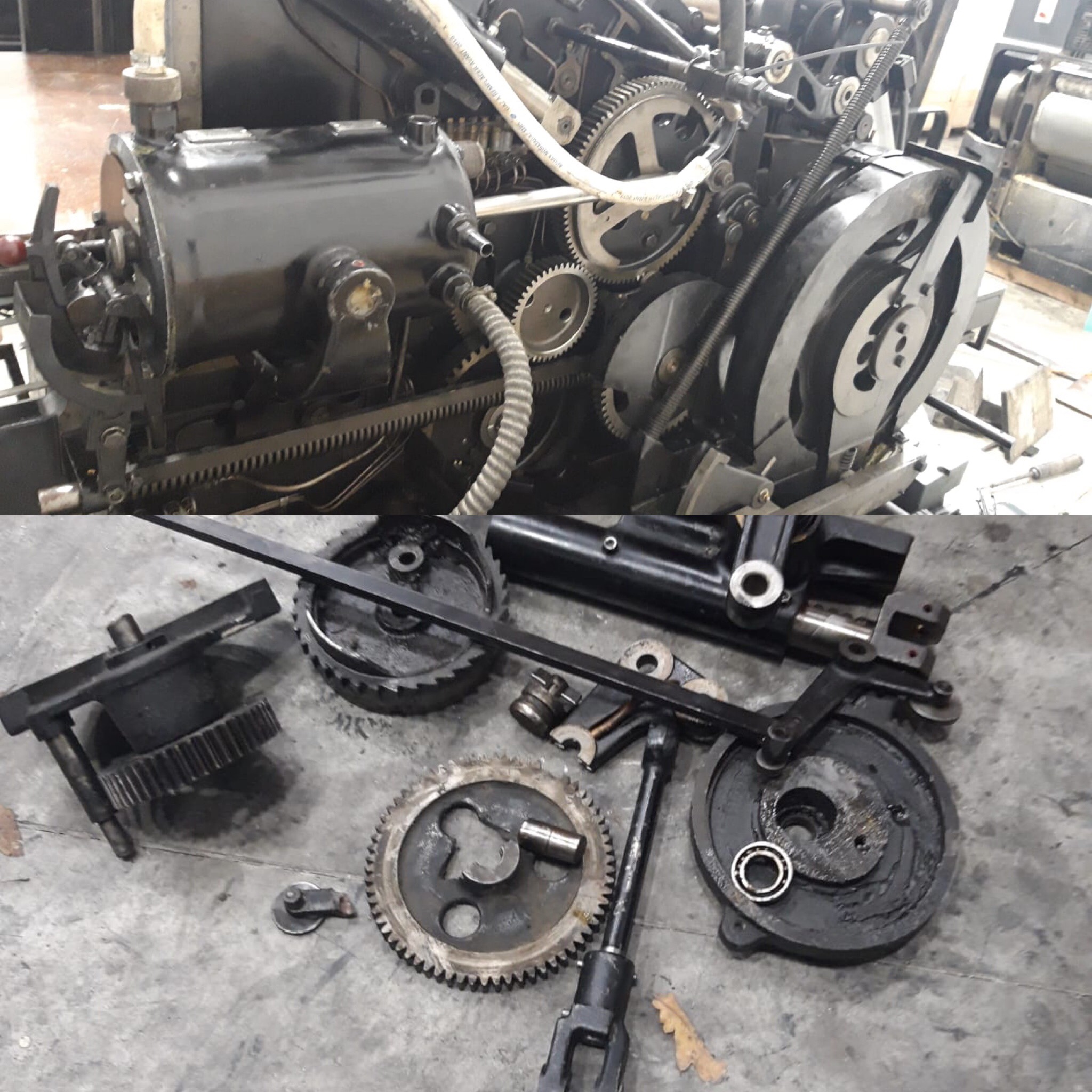 Our main repair job this week was carried out
on a Heidelberg Cylinder SBG.
A seized driving cylinder that takes the travelling
gripper assembly up and down caused this damage.
We stripped out the damaged parts and replaced
them. We then carried out a service replacing
other worn and damaged parts putting the machine
back in production.
Heidelberg Letterpress Cylinder Specialists
Sign up to our mailing list