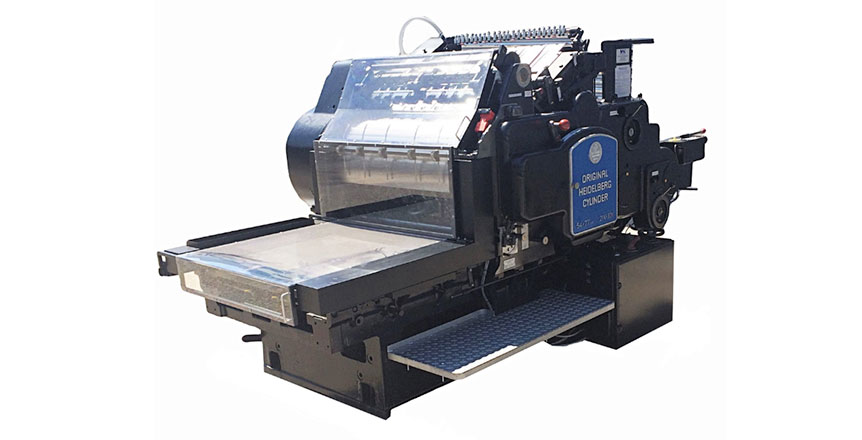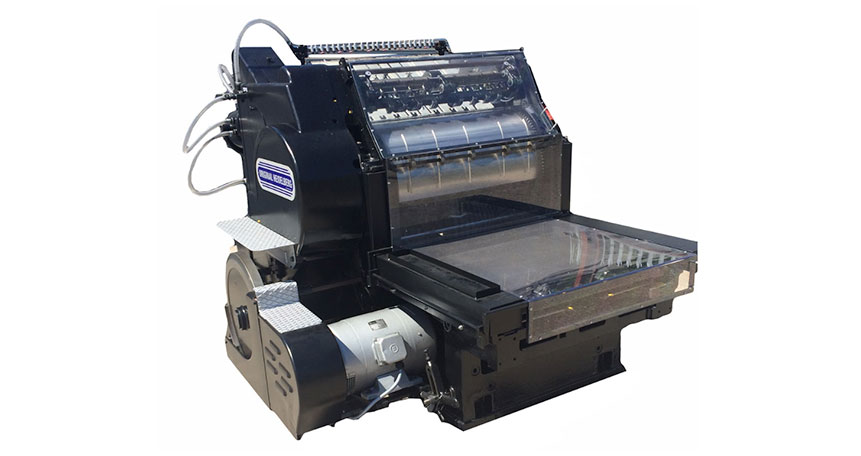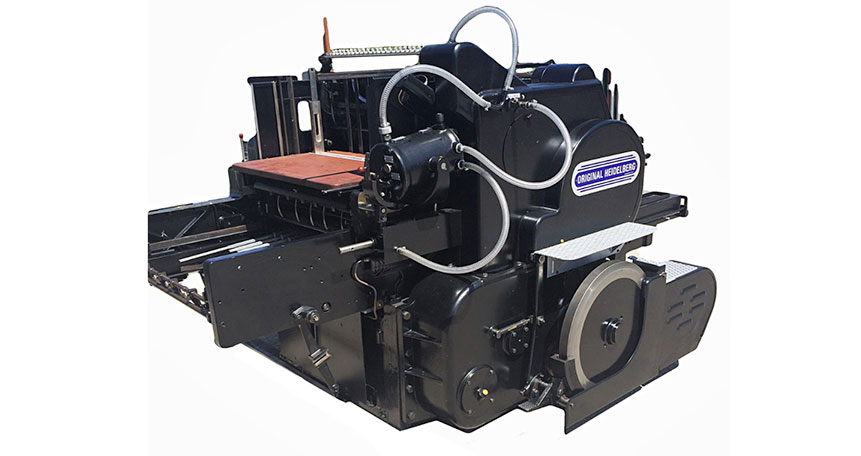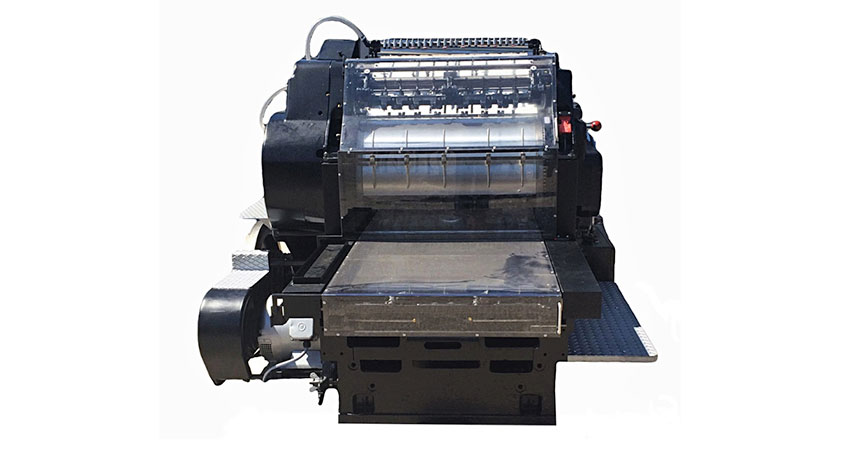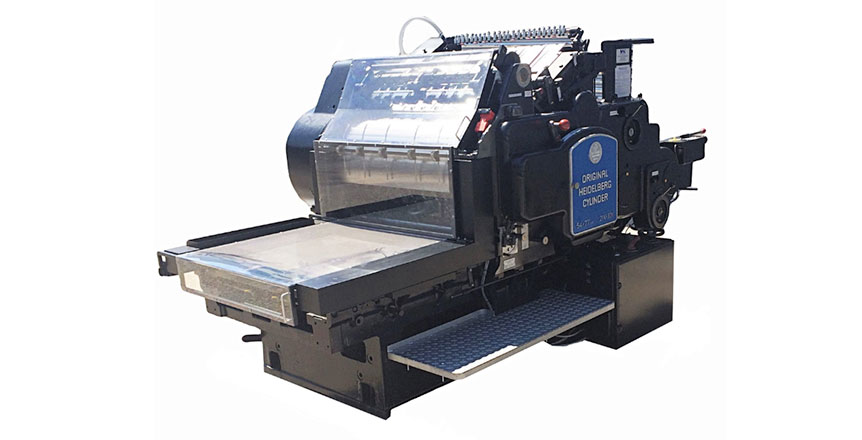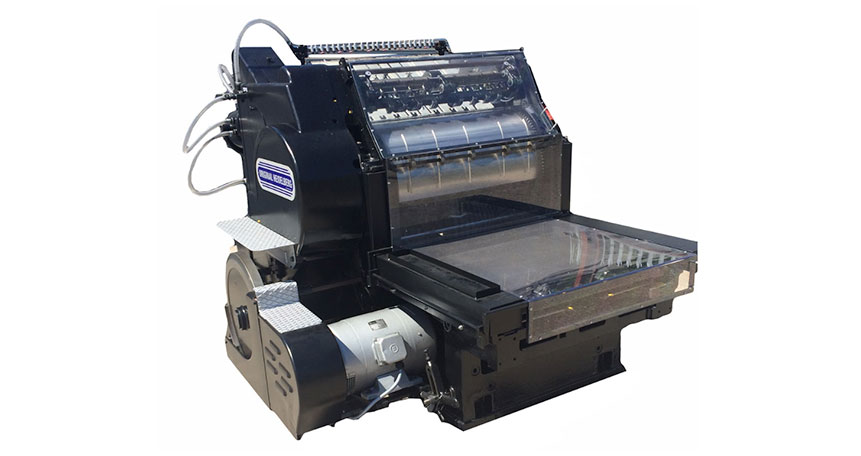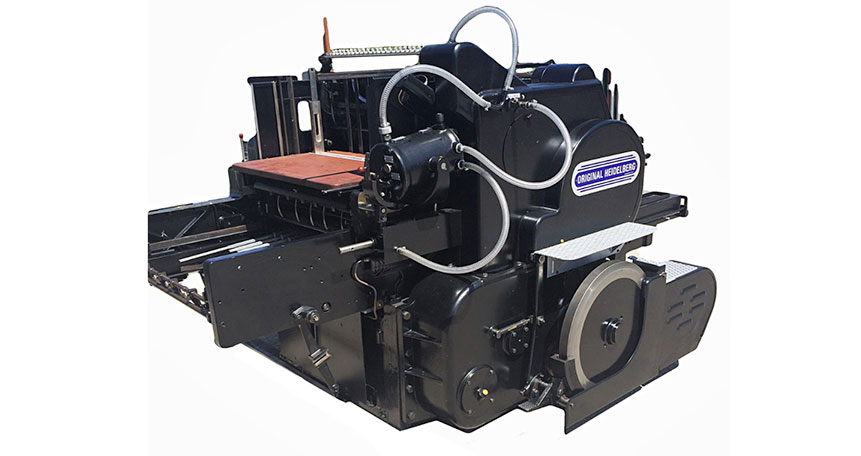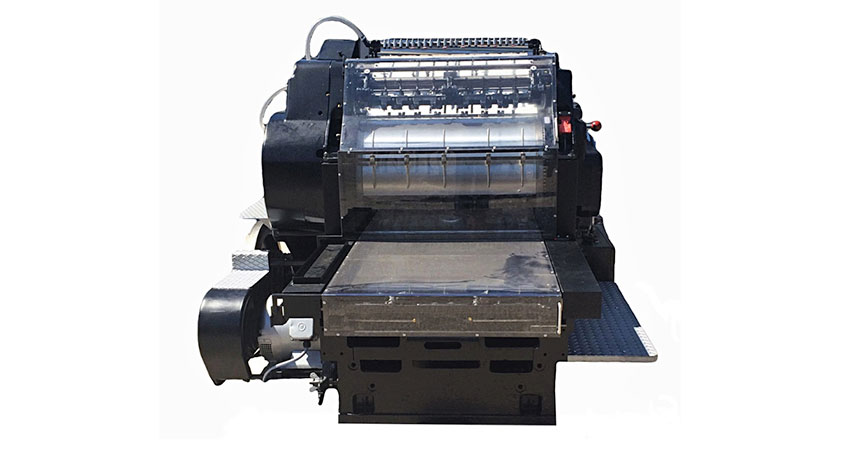 Heidelberg Cylinder Silver Standard
Heidelberg Cylinder Silver Standard is available in:

Heidelberg Cylinder S Sheet size 54 x 72
Heidelberg Cylinder SB Sheet size 54 x 77
Heidelberg Cylinder SBG Sheet size 56 x 77
Heidelberg Cylinder SBB Sheet size 56 x 82
Heidelberg Cylinder SBD Sheet size 64 x 90

Our refurbishment process is as follows:

The press is dismantled of the feeder, delivery, top caps, cylinder and bed.

All main units and components are fully cleaned and prepared for painting.

The whole outside of the Heidelberg cylinder and outer guards are repainted in original Heidelberg colours (black or grey) with all internal guards repainted Heidelberg black.

The following Heidelberg parts are fitted as standard:

Cylinder grippers, carriage grippers, chain grippers, feeder grippers, pump stud kits, air pipe, delivery wire ropes and chase lock screws.

Any additional Heidelberg parts that are worn or defective are automatically replaced.

The electrical panel is fully checked with any defective Heidelberg parts been replaced.

The main motor is sent away for checking with new commutator brushes fitted.

The Heidelberg cylinder has all new armoured cable fitted externally.

The bed is ground to accept a maximum rule height of 23.80mm.

A HSE guard kit is fitted to the cylinder and bed with mechanical and electrical interlock

A new badge kit is fitted

The Heidelberg cylinder is supplied with 2 delivery trolleys, 2 chases, 1mm and 1.5mm bed plates, metal side table, hardened steel Heidelberg cylinder jacket, drip tray and all tools and consumables.

6 months Heidelberg parts and labour warranty is supplied to UK mainland only.

6 months Heidelberg parts only warranty is supplied overseas.

Full training on the Heidelberg machine is also available.
Heidelberg Cylinder
We also stock the full range of Heidelberg Cylinder Parts
Heidelberg Letterpress Cylinder Specialists