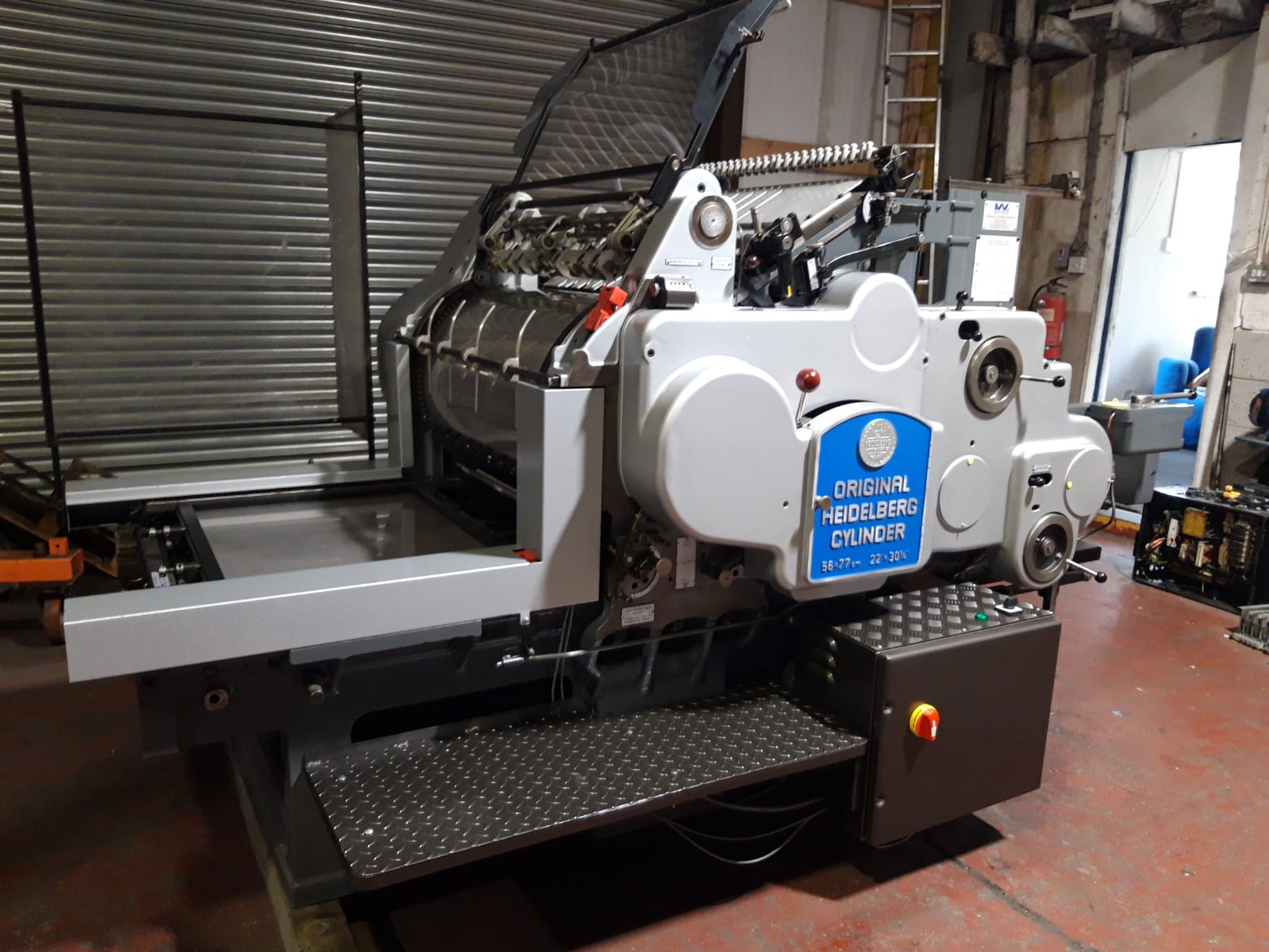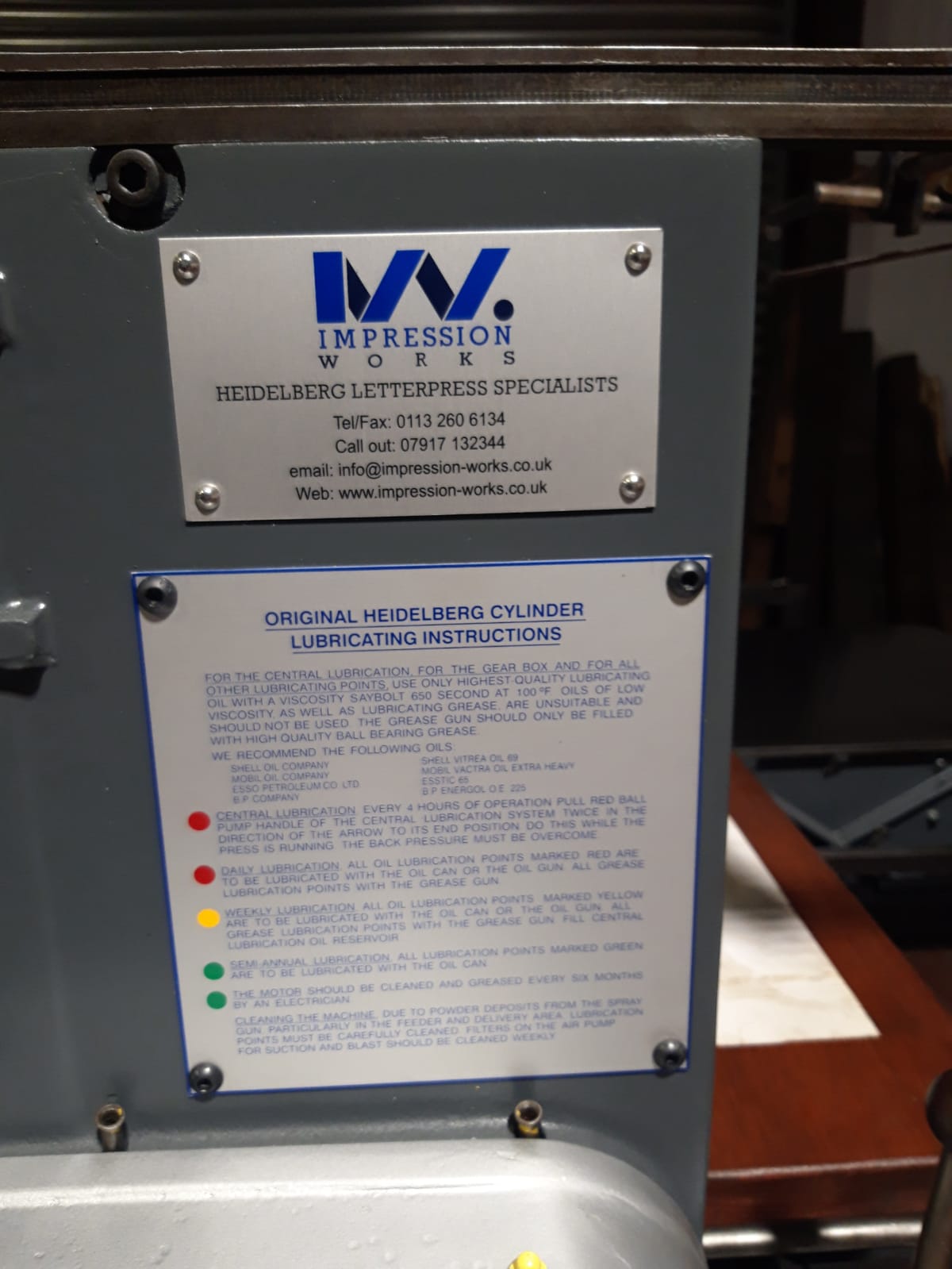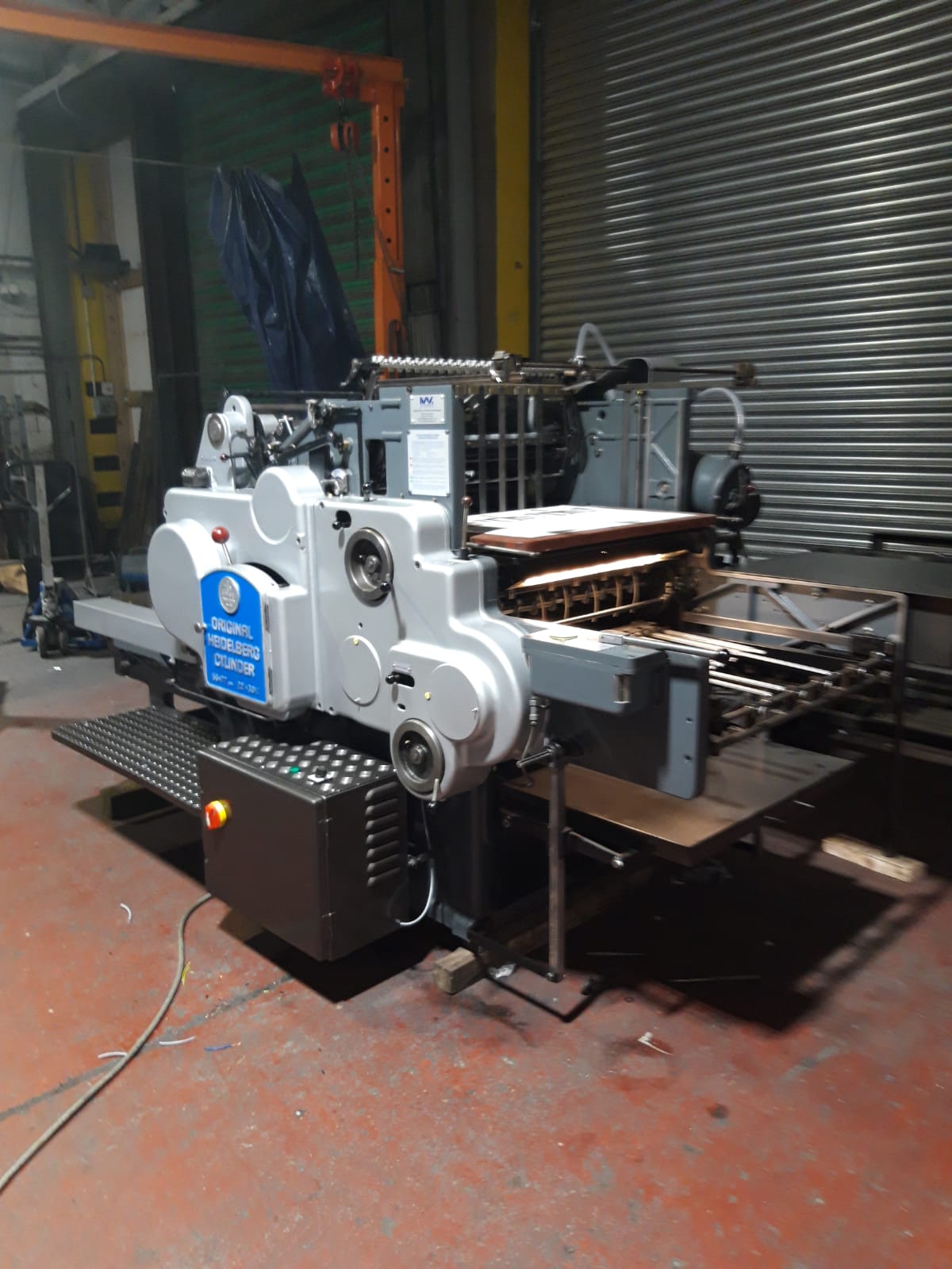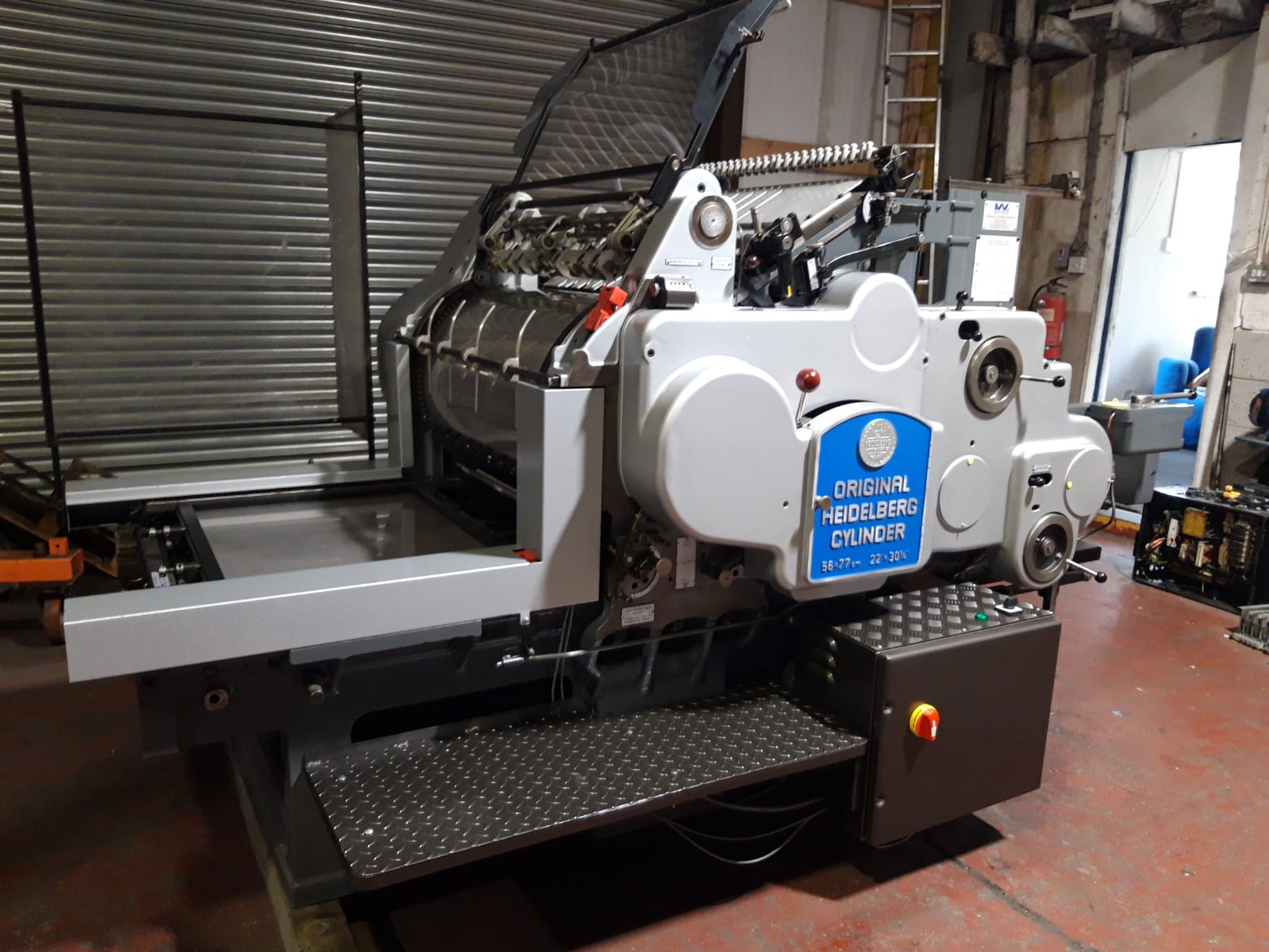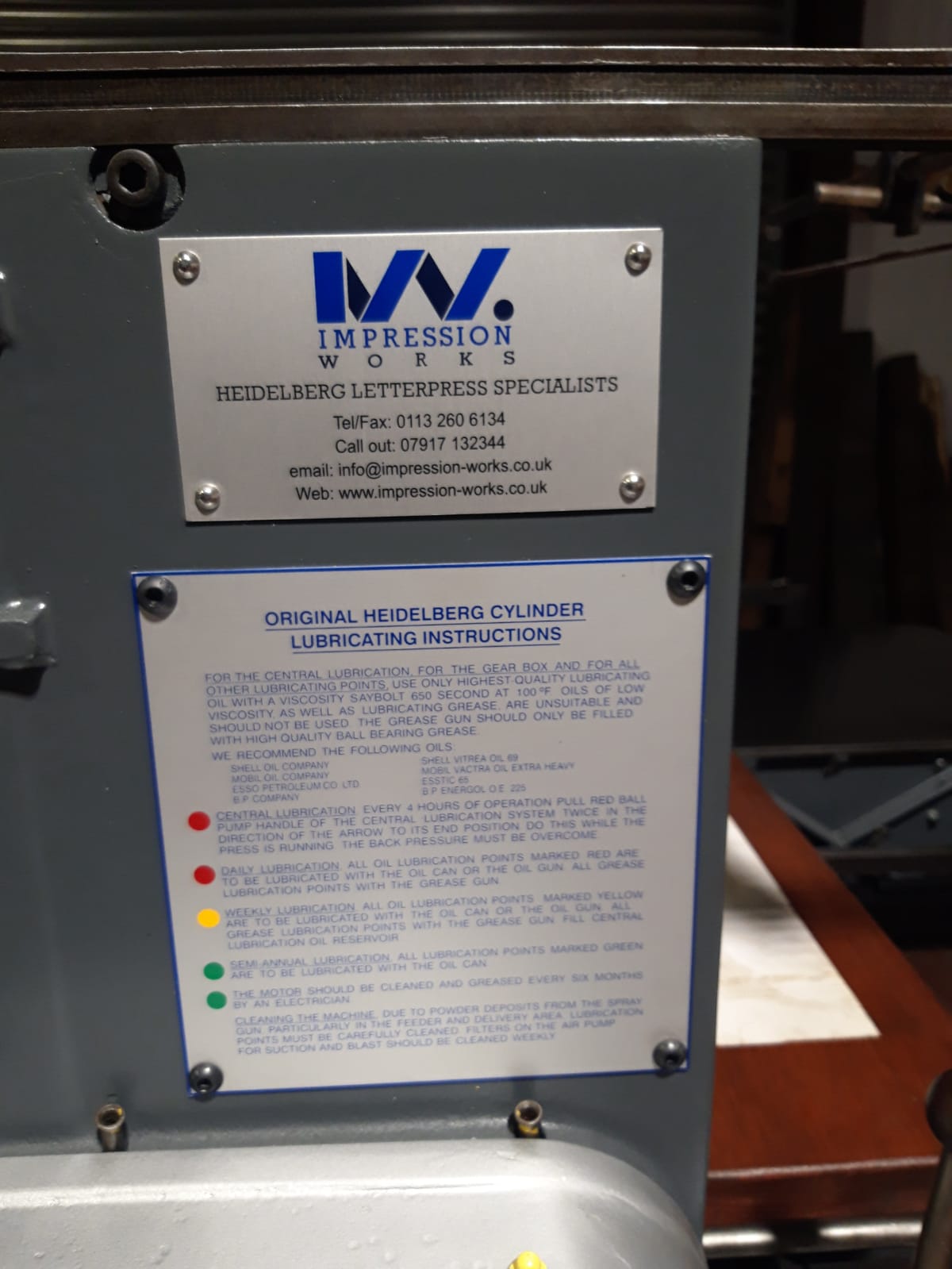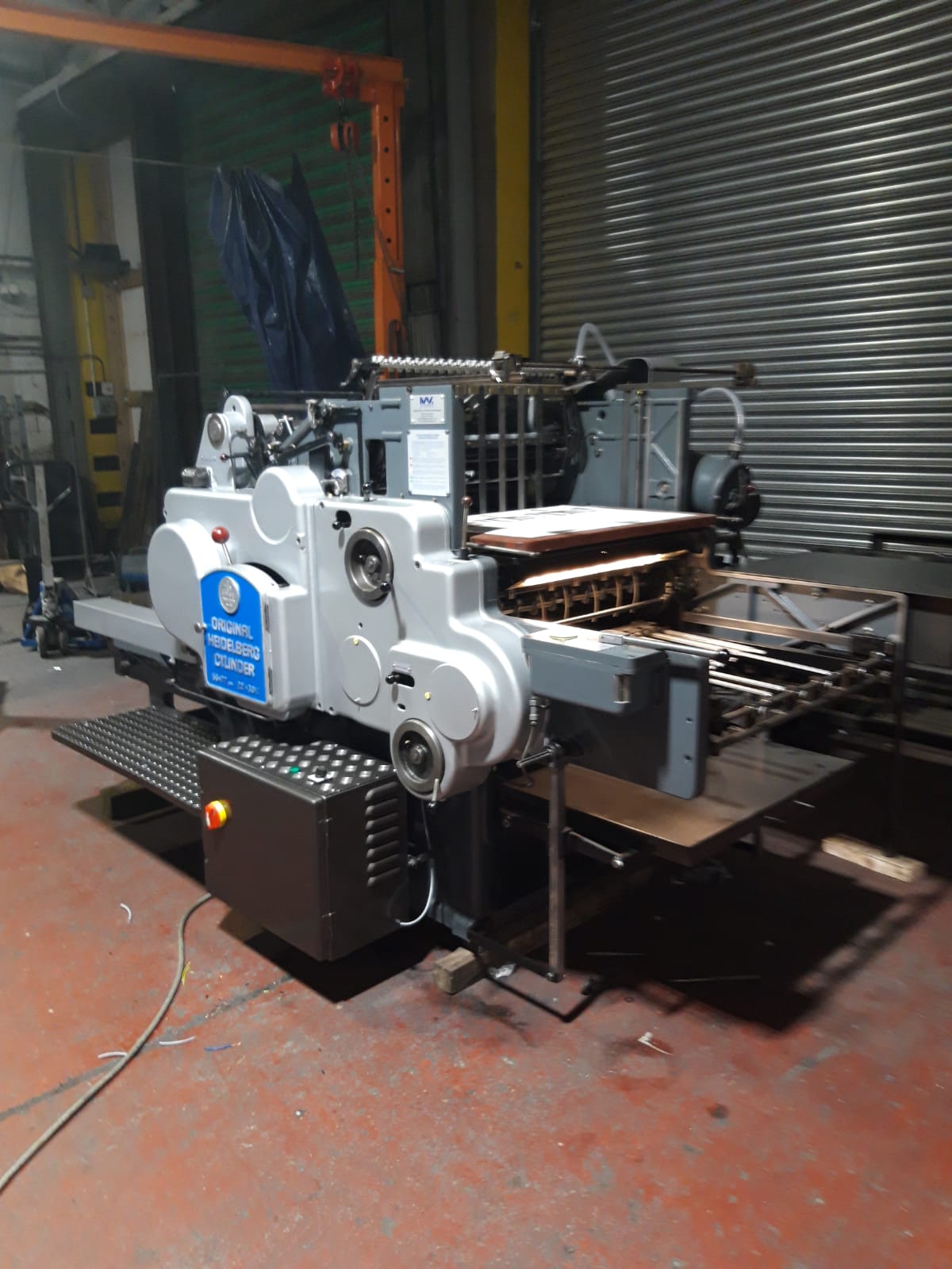 NOW SOLD Heidelberg Cylinder SBG
Part Number: Heidelberg Cylinder SBG
Heidelberg Cylinder SBG for sale available immediately Fully reconditioned
Our refurbishment is as follows
The press is fully dismantled of the feeder, delivery, top caps, cylinder, bed, con rod, crankshaft and the gearbox, leaving us with a complete empty base.
The following components are fitted as standard :-
Impression screws, chains, cylinder grippers, chain grippers,feeder grippers, carriage grippers, feeder pile gear, feeder drum, feeder ratchets, delivery pile gears, feeder and delivery shaft conversion, delivery wire ropes, chase lock screws, cylinder brush, air pipe and pump stud kits .
Any additional parts that are worn such as gears, bearings and bushes are automatically replaced.
The electric panel is fully rebuilt replacing relays,fuses, overload, contactors, wiring, terminals, isolators and din rail which all conform to current CE directives.
The main motor is sent away for checking with new commutator brushes fitted.
The machine has all new armoured cable fitted externally.
The bed is ground to accept 23.80mm cutting rule.
A HSE guard kit is fitted to the cylinder and bed with electric and mechanical interlock .
The entire machine including the inside of the sideframes, base and external guards are repainted Heidelberg Grey with all the internal guards repainted black .
A new badge kit is fitted.
The machine is supplied with 2 metal delivery trolleys, 2 chases, 2 bed plates, metal side table, hardened steel cylinder jacket, drip tray and all tools and consumables
All our fully refurbished machines come with a 12 months parts and labour warranty